Meet our Trainers!
As Gosforth's friendliest gym, we also have Gosforth's friendliest staff and personal trainers – a mixture of knowledge, enthusiasm, patience and understanding that enables them to take you along the road to fitness whatever your goals may be. Whether you simply want to lose weight and increase fitness for health reasons, or you're looking to improve performance as an elite athlete, we'll match you with staff who can guide you every step of the way.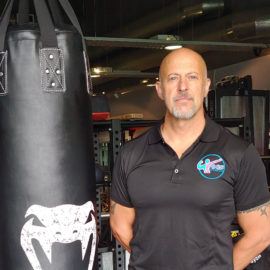 Steve Davis
Owner
I have been training clients for over 20 years. I specialise in working with pre and post op clients who have special needs. As I am sports massage qualified I thrive off helping clients who are injured, using sports massage to relieve symptoms then offering specific training to aid recovery. My experience lies in martial arts and strength training, offering the only H.I.T facility in the North of England. Here we offer brief but intense workouts that no other trainers can offer.
Qualifications:
Level 3 Advanced Fitness Instructor
Level 3 Advanced Personal Trainer
GP Referral Exercise Specialist Instructor
High Intensity Trainer (H.I.T)
Sports Massage Therapist AMSMA
Level 4 Sports Injury Massage
Osteopathic Manipulative Treatment Therapist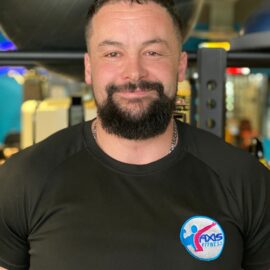 James
Instructor
Hello my name is James.
I came to Axis Fitness in 2019 as a gym member and recently joined the team as an Instructor.  I have trained at gyms all my life – it's my passion. Training is important to me but the knowledge behind it fascinates me. I bring to Axis Fitness many years of Nautilus Training and having previously been a competitive bodybuilder for over 15 years, I have extensive knowledge in resistance training and diet and nutrition.
I take great pride in my ability to help others reach their physical potential and GOALS. So if you need some advice and guidance on anything training, diet and nutrition just come say hello and we can have a chat, I can be found in the gym most days.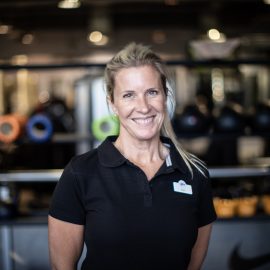 Sara
Owner
Nothing is more rewarding than seeing a person make changes to their lifestyle and achieve their goals and at Axis Fitness, you can do just that !
Working mainly in the office, I look after the Admin for the gym, keeping the wheels turning while the Instructors look after you. I train in the gym and sometimes cover shifts, so say Hi to me next time you are in.
See you soon 🙂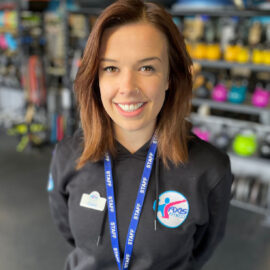 Claire Burnie
Instructor
Hey, I'm Claire
My work background is in nursing, however I have always had a keen interest in health and fitness.
After completing my Level 2 Gym instructor qualification, I joined the Axis Fitness family. I love to help people improve their health, well being and self esteem. I thrive to see people become happier and healthier in themselves, physically and mentally.
I am passionate about martial arts training, in particular Muay Thai.
Keeping all the members happy is my main priority and I am always happy to help.
Get in touch
We're conveniently located in High Gosforth Park with plenty of free car parking and we'd welcome you to come in and have a look around – Try Us, Like Us, Join Us!